Sometimes you come across a nail polish that just looks so much cooler in the bottle than it does on the nail. I hate to say it, but I think W7 Metallic Jupiter is one of those polishes. I picked it up in a set of three W7 colours from TK Maxx for some ridiculously cheap price, lured in by the rainbow in the bottle:
On the nail, the red/gold disappears and you're left with what is essentially a blackened purple/blue duochrome. It's really pretty, and it makes a nice change from all the pastels and neons I've been wearing recently. But I hate that it held so much more promise in the bottle!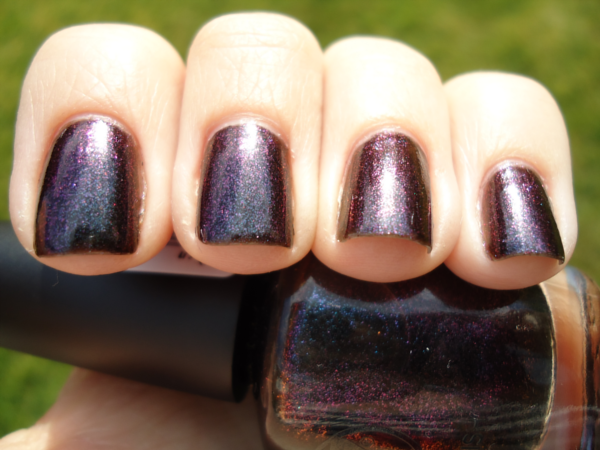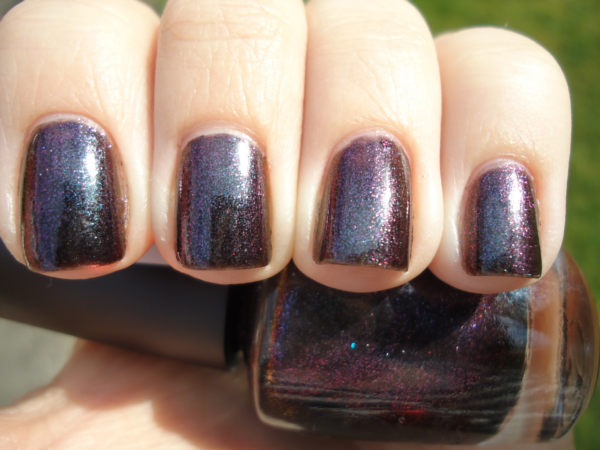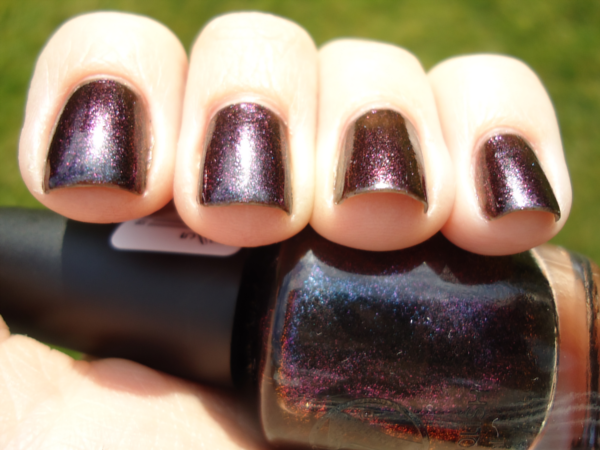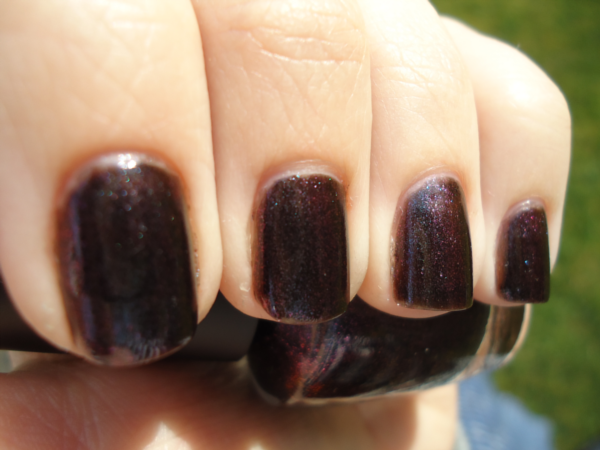 If you are less picky than me and love a good duochrome, W7 Metallic Jupiter is priced at £1.95 to buy online - what a bargain!