I have a confession to make: I only bought Models Own Sophie's Pink because we share the same name. That is literally the only reason. I know Zoya has a polish called Sophie, but that brand isn't widely available in the UK - and it's a reddish terracotta colour that's even less
me
than Sophie's Pink, which is a hot pink creme. The formula of Sophie's Pink was good; I used three coats in the photos below, but this was more out of habit than because it really needed the third. So without further ado, here is My Pink: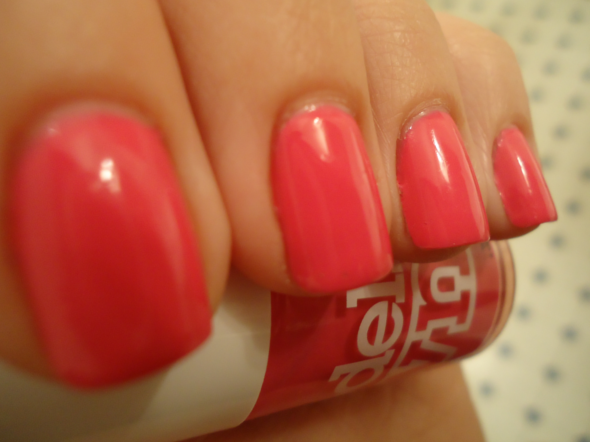 I had to use artificial light due to a distinct lack of sun, so the photos aren't very colour accurate, I'm afraid. It's not remotely coral like you see here; it's definitely hot pink. I actually think I like the colour more in my photos than in real life!
Have any of you ever bought a nail polish because of its name? Do you have a Zoya polish named after you?