I went up to London last Tuesday for a bit of culture and retail therapy. In the morning I visited the
Turner Inspired: In the Light of Claude
exhibition at the National Gallery, because the historic house I work at loaned one of their Turners for it. It was really interesting. I know quite a bit about the artist Turner, but very little about Claude (although given that he
shares a name with my hamster
, you think I'd know more!). After the exhibition I endured the Tube and went to Westfield to see the new(ish) Models Own stand.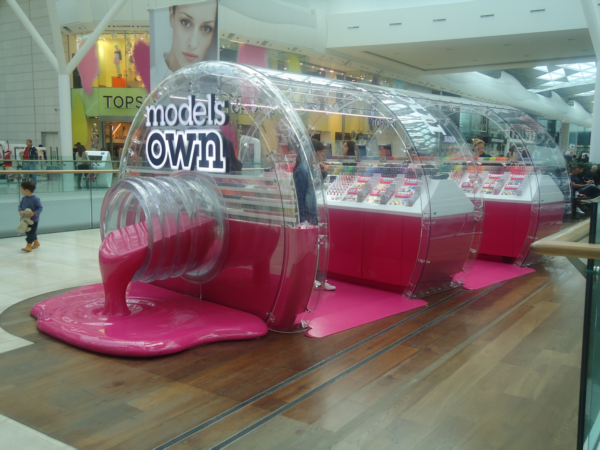 Isn't it pretty?! The staff were really friendly (one of them complimented my nails, which made me happy!) and they had a great range of colours. And they don't have tills, they have iPads that act as tills! SO COOL. I actually ended up only getting one Models Own polish, but I got six others by various brands. Hmmm. Only seven. That's quite restrained for me.
Today I'm showing you the Models Own polish layered over another one I got in London, Topshop Louder. Louder is a bright tangerine creme. It has a great formula, covering in two easy coats.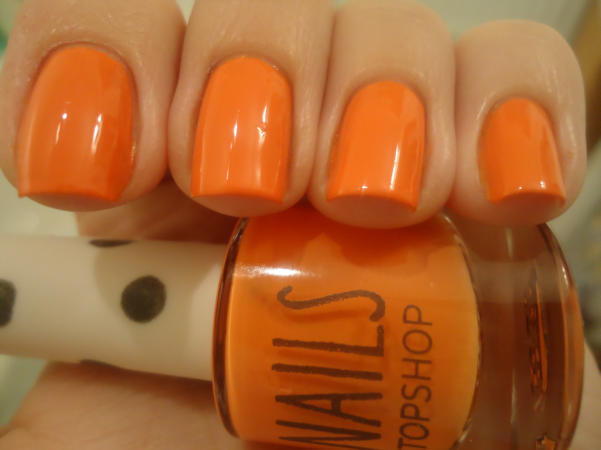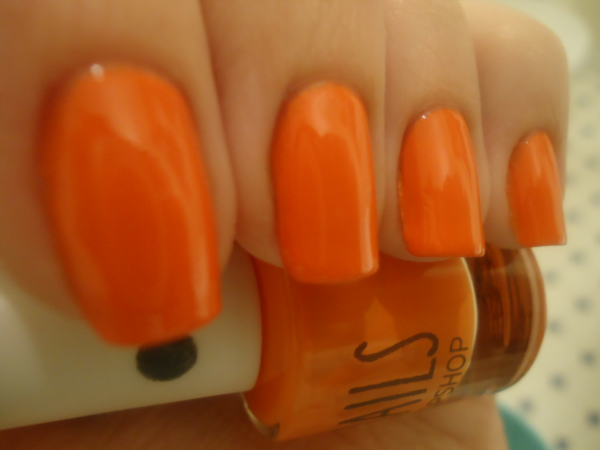 In all honestly, I don't know what possessed me to buy this. It's a nice colour, but orange/tangerine does not go with my colouring at all - it needs someone with darker skin than mine to really pull it off. To see if I could save it, I layered my new Models Own polish, Ibiza Mix, over it. Ibiza Mix is multicoloured large and small hexagonal glitter in a clear base: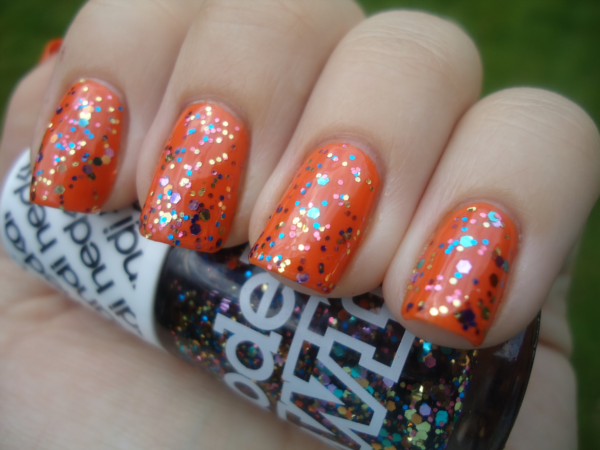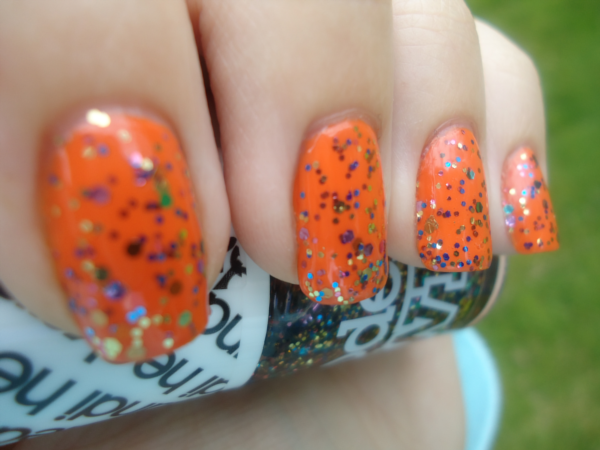 I went to the Models Own stand with the express intention of getting this polish, but now I have it my feelings on it are mixed. On the one hand, it looks pretty cool and it did make this manicure slightly more bearable for me. On the other hand...the formula was rubbish. The glitter was sparse - this is two coats, so full coverage wasn't an option - and the clear base was very runny. It kind of felt like they'd just dumped a load of random glitter in a bottle of clear nail polish. Maybe I got a dud bottle...?
What do you think of this combination? Are you hopping on this year's tangerine bandwagon?