I was awfully slow to jump on the leopard print manicure bandwagon, but now that I have - I never want to get off it! They're so easy and really eye-catching. I got a ton of compliments when I wore the one I'm showing you today.
I started with two coats of Rimmel London Grey Matter. It's a medium grey - a true grey, with no hint of beige or anything like that. It's really clean and fresh-looking, and it looks great on its own, too. I then randomly blobbed on China Glaze Turned Up Turquoise, a neon turquoise with a gorgeous shimmer (FYI: it's more green-toned than it appears in my photos). It's soooo pretty! Finally, I used my trusty black Models Own Wah Nail Art Pen to draw round the blobs, and covered with a top coat. I really like how this turned out, particularly the contrast between the grey and the neon.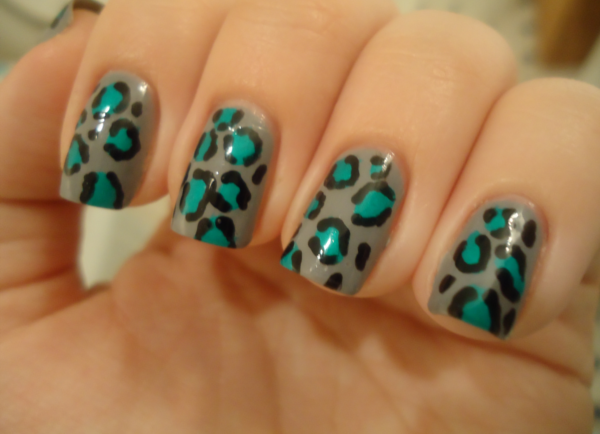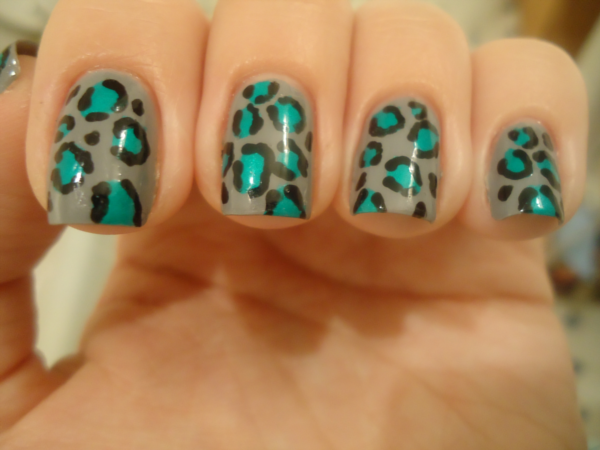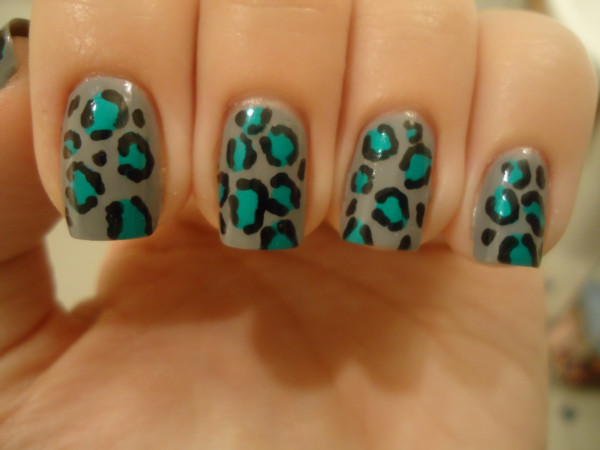 To see my previous leopard/cheetah print manicures, you can find them
here
and
here
.
Have you jumped on the leopard manicure bandwagon? If not, why not?!