I try to only buy polishes that are dissimilar to each other, but I noticed the other day that I seem to have accrued several cornflower blues that all look alike. Oops! I thought it might be interesting to see how they stack up against each other. Without further ado, the contenders are: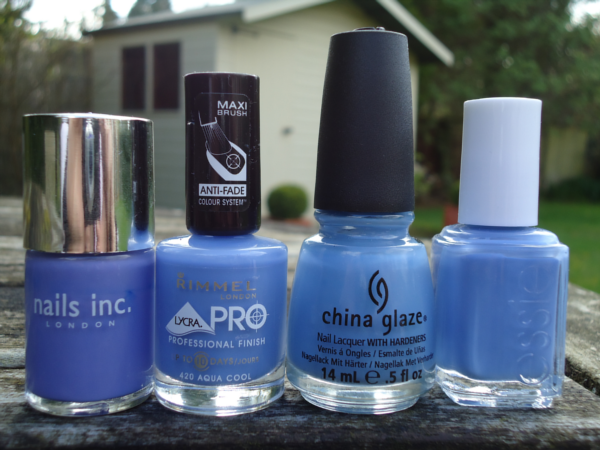 From left to right:
Nails Inc Chalk Farm
Rimmel London Aqua Cool
China Glaze Electric Beat
Essie Lapis of Luxury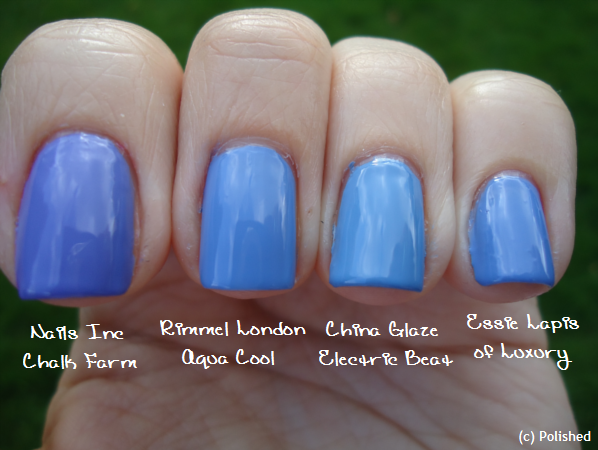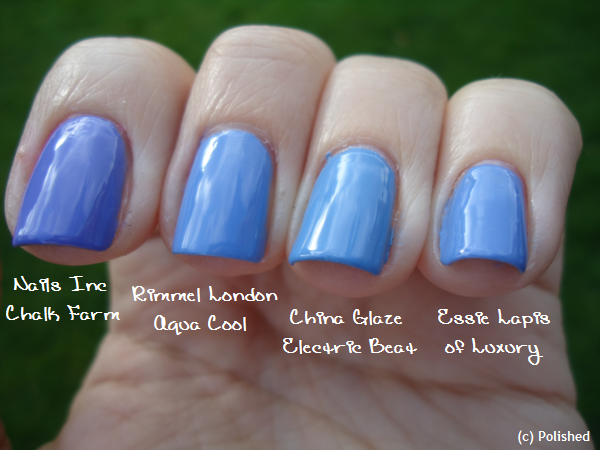 I used three coats of each polish. Only Lapis of Luxury actually needed the third. In terms of application, I'd say Chalk Farm and Aqua Cool were the best and Electric Beat was the worst - but to be honest they were all pretty great so I'm just being picky here!
As for colour, it's immediately obvious that Chalk Lane is darker and perhaps more of a periwinkle than cornflower blue because it has a touch of purple in it. Although Aqua Cool and Lapis of Luxury look very slightly different in my photos, in real life they're identical - Electric Beat is a touch lighter than these two.
I hope this helps anyone who's on the hunt for a pretty cornflower blue. Do any of you have several very similar colours in your stash?