Oh my luve is like a red, red rose,
That's newly sprung in June:
Oh my luve is like the melodie,
That's sweetly play'd in tune.
- Robert Burns
I made a pilgrimage to Colourcopia before Christmas and bought a bunch of nail polishes. For those who haven't heard of it, it's a store that sells an extensive collection of OPI and Nicole by OPI polishes in Westfield shopping centre. It is basically heaven. One of the things I picked up was the OPI & Serena Williams Glam Slam! US duo, so today I'm showing you Love is a Racket from it.
Love is a Racket is a cherry red glass fleck. The flecks are much more apparent in real life than they are in my photos, unfortunately. I used two coats for full opacity.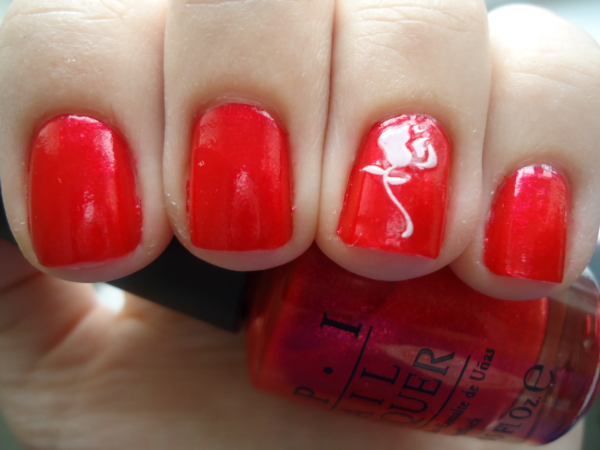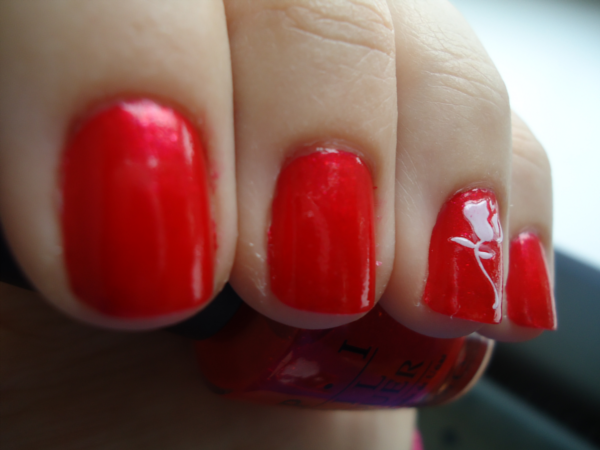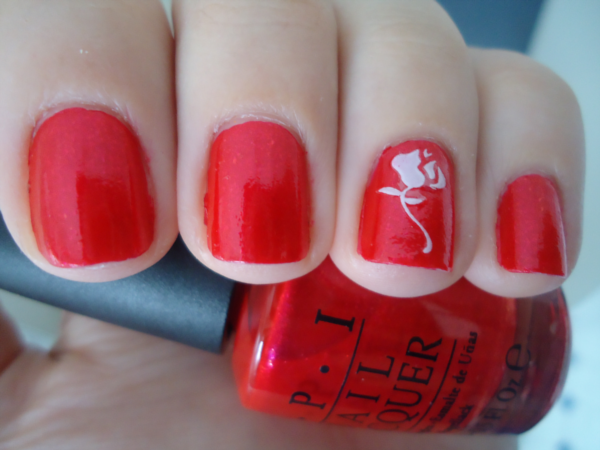 I don't wear many reds to be honest, but I really like this one as it's not a bog-standard red creme. And as Valentine's Day is only a couple of days away, I added nail stickers from Claire's to my thumb and ring fingers to make it a pseudo Valentine's manicure!
P.S. As you can see, I've filed my nails down to little nubbins! This wasn't entirely through choice; the nail on my index finger broke, so I had to shorten the others to make them match. Sigh.