Most, if not all, hardcore nail polish collectors love duochromes. And the one thing better than duochromes?
Multichromes.
The one I'm showing you today is an absolute beauty: Accessorize Aztec. It's apparently a dupe of Orly Space Cadet, but as I don't have that polish I'm going to review Aztec in its own right.
I tend to get so entranced by the pretty jewellery in Accessorize that I often forget they do make-up too. And interesting make-up, more to the point. Accessorize Aztec is a very special polish. Like I said, it's a multichrome. It has a purple base but flashes green, gold and bronze depending on the angle. The first coat went on really sheer and I was worried it would be difficult to build up opacity, but by the third coat it was perfectly opaque. The formula was brilliant, I didn't have any problems, although the width of the brush is narrower than I usually like. But really, I should let this polish speak for itself: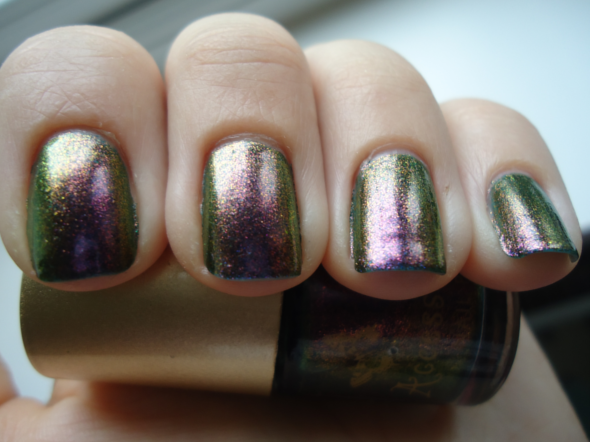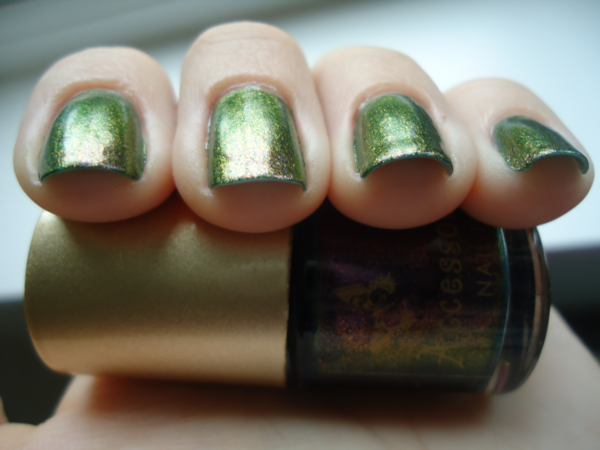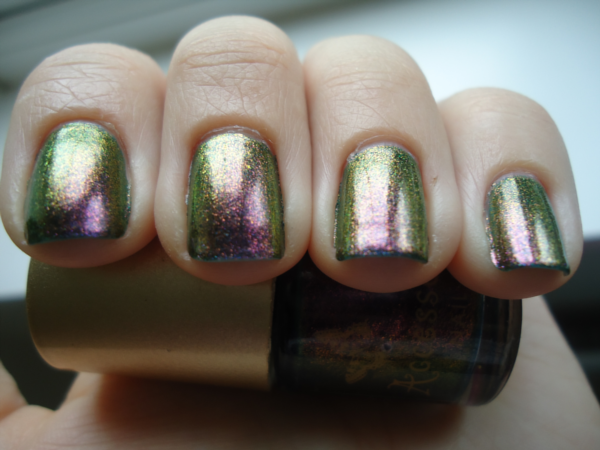 I believe this polish originally came out in 2010, but I picked it up in Superdrug late last year so there are clearly still bottles floating around. I think it cost me about £4 for a 10ml bottle, which is quite reasonable, non?