Look what I just saw on OPI's Facebook page:
Nicki Minaj inspired polishes!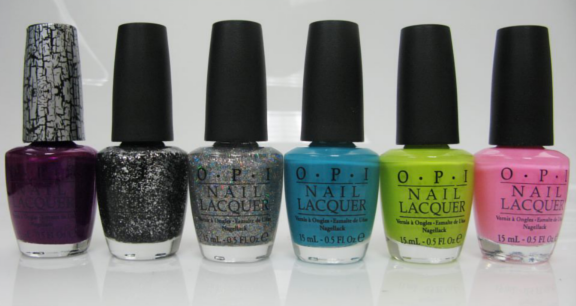 From left to right: Super Bass shatter, Metallic 4 Life, Save Me, Fly, Did It On 'Em and Pink Friday
I don't quite know why I'm so excited about this as I've never really listened to Nicki Minaj's music, but the colours look pretty cool - especially Fly, as I'm partial to blues. None of them strike me as particularly unique at first glance, though. Metallic 4 Life reminds me a bit of Nubar Knights Armour, but it's difficult to tell from just a photo. I liked the Katy Perry collection from earlier this year (and, of course, it contained the Black Shatter that prompted pretty much every nail polish company to jump on the crackle bandwagon...not that I'm complaining), so I'll be interested to see how this one compares. The release date is some time in January.