I have been coveting OPI The Muppets Holiday 2011 Collection since I first heard about it a month or two ago - not only because it's THE MUPPETS (and who doesn't love them?), but because the colours in it are so gorgeous. There are 12 in the collection, half of which are glitters. And not just any glitters, but oh-em-gee-there-are-no-words glitters!
The collection isn't officially released until 1st November, but I obsessively check BeautyBay.com (where I get many of my polishes) for new nail colours and I got lucky last Thursday - The Muppets Collection is on there already! I wanted them all, but being somewhat insolvent at the moment I had to limit myself to three. I chose Rainbow Connection, Gone Gonzo!, and Excuse Moi!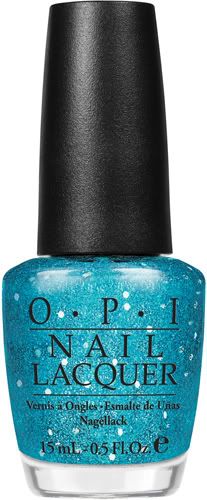 Top to bottom: Rainbow Connection & Gone Gonzo! & Excuse Moi!
Rainbow Connection is the one that seems to be creating the most buzz - and in fact, I just went back onto BeautyBay.com and it's not on there anymore, so it must have sold out already (thank you, nail polish gods, for letting me nab a bottle!). It's a clear polish with multi-sized hexagonal glitter in silver, green, yellow, blue, orange, and pink. It looks to be a close, if not perfect, dupe of Deborah Lippmann's Happy Birthday, although I don't actually have Happy Birthday in order to do a proper comparison.
The polishes haven't arrived yet for me to try them out, but fingers crossed they'll be in the post tomorrow.