I'm a day late, but happy new year! Did you do anything exciting? A couple of friends and I went to the top of a hill and watched about ten different firework displays going off in the town below us. It was really beautiful.
Today I'm showing you the manicure I wore to celebrate. It doesn't really scream 'New Year' but I haven't done leopard print in a while so that's my excuse! I used a base of OPI Don't Pretzel My Buttons, which is now my go-to nude shade, and China Glaze Angel Wings, a dense gold glitter, for the blobs. Finally I outlined it using my trusty black Models Own Wah nail art pen.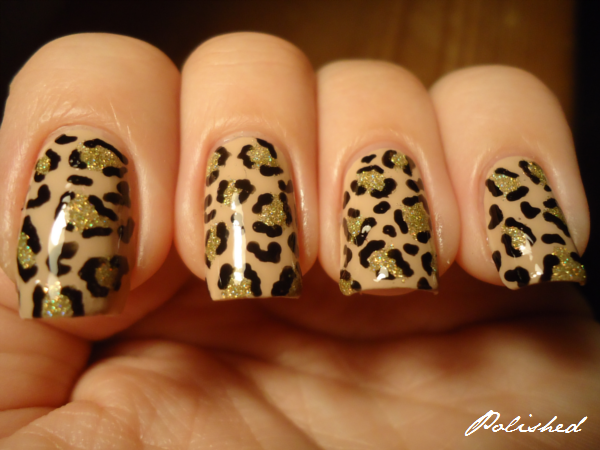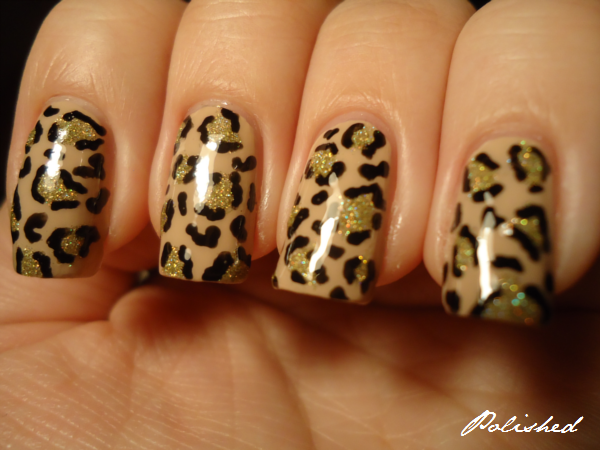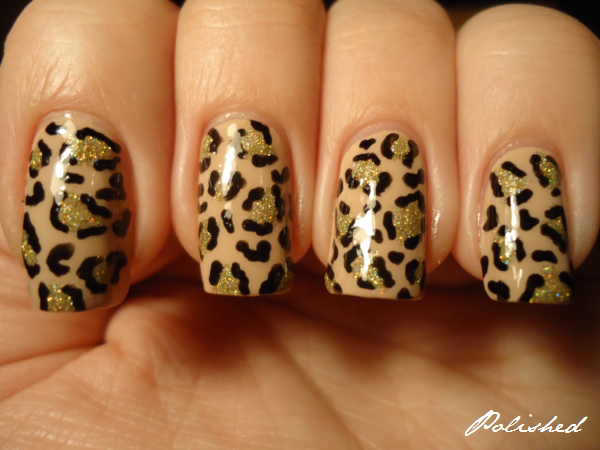 This might be one of my favourite leopard print designs yet! :) What did you wear on your nails to ring in the new year?