Good evening! This is the second part of my swatches from the indie brand
Glitzology
; you can find the first part
here
.
Bad Things is inspired by the TV show True Blood, so I knew I had to buy this polish. It has a deep red jelly base with different shaped red glitter, small black hexes, and silver holographic micro glitter. It also has red hearts - you can see one on my middle finger! This is a surprise favourite for me; I didn't expect to like this polish quite as much as I do. You can build it to opacity on its own but I chose to layer one coat over Orly Ruby.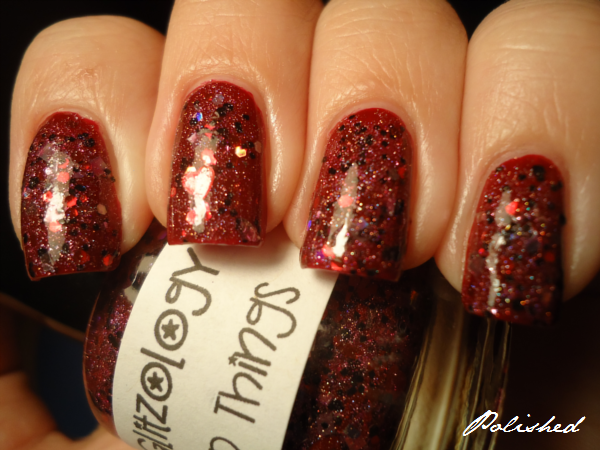 Second is Diet Cokehead. I love love LOVE the name of this one - it describes me perfectly! Hello, my name is Sophie and I am a Diet Cokehead. I drink it every day (sorry, teeth). Anyway, the polish contains red square and hex glitter, black hexes, and red and black bar glitter in a shimmery silver base. Basically, it looks exactly like a can of Diet Coke can. As with Bad Things it's opaque on its own but I layered it over Barry M Silver Foil instead.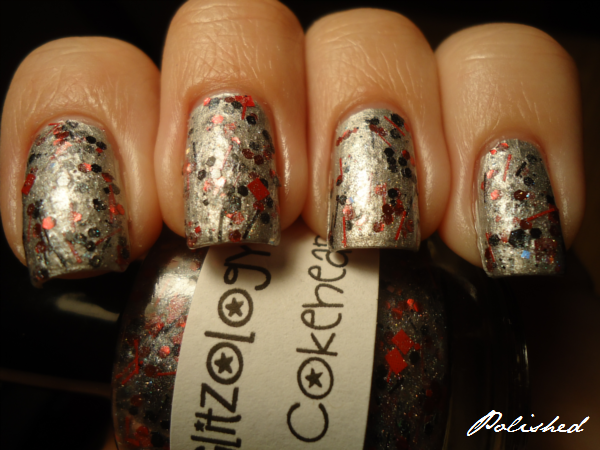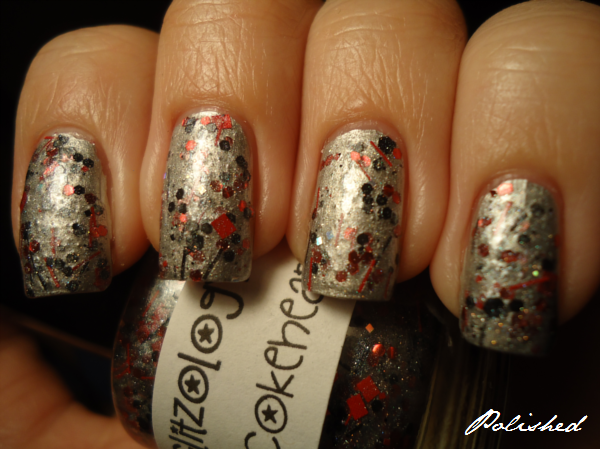 Finally I have Snow Day to show you. It has matte white glitter and disco glitter (which looks slightly yellow in my photos for some reason...) with an iridescent blue shimmer. It's a wintry polish but I think it can look good all year round depending on what you wear under it; I used Essie Borrowed & Blue here. It's packed with glitter so I dabbed it on rather than applying normally, but it wasn't really a bother.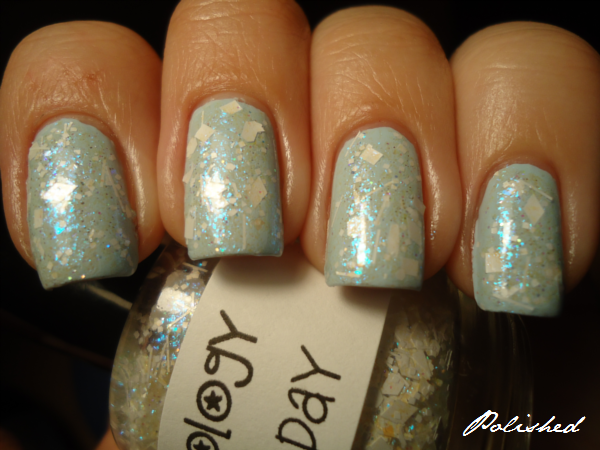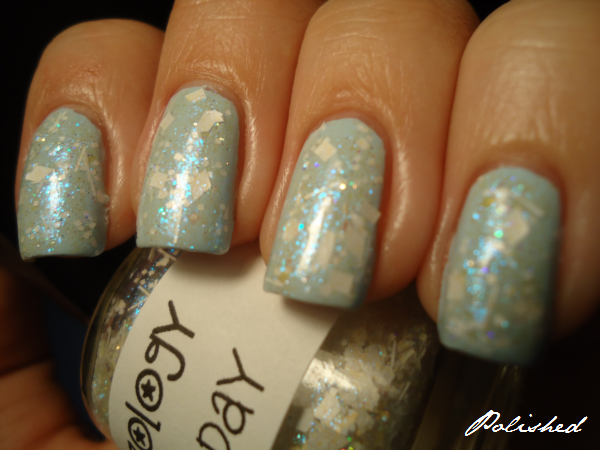 As with yesterday's, the polishes needed two coats of top coat to make them perfectly smooth, and there were no curling glitters. I am a huge fan of Glitzology now and I'll definitely be placing another order very soon. :)