Good afternoon! Today and tomorrow I'll be showing you some nail polishes from the indie brand
Glitzology
. It's quickly become one of my favourite indies, both for the quality and uniqueness of the polishes and for the fantastic customer service. The three you'll see today are glitter bombs in clear bases; the ones tomorrow each have a coloured base.
First up is As You Wish. I'm not ashamed to admit I bought this mostly for the name, as The Princess Bride is one of my favourite films. It has large white and holographic teal hex glitter and smaller fuchsia and lavender glitter in a clear base. I layered it over China Glaze Gothic Lolita; there is a lot of glitter in As You Wish so I had to be quite careful applying it that I didn't overload my brush. It gave great coverage in just one coat.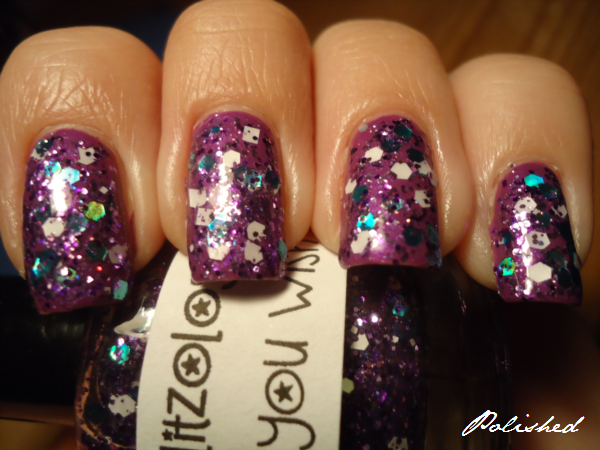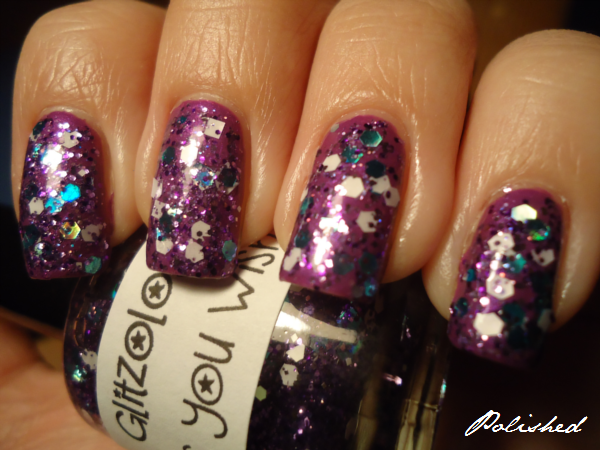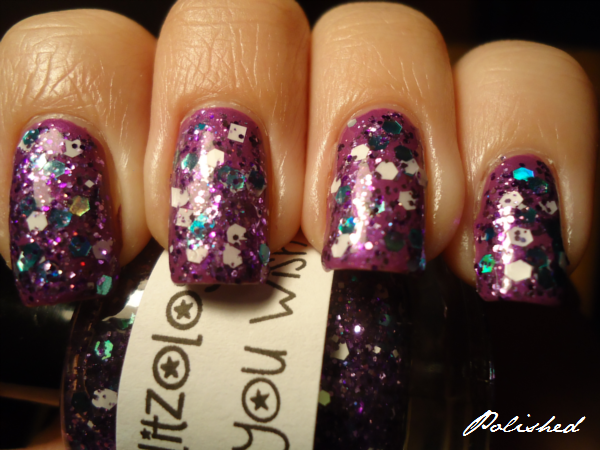 Next up is My Viking Boyfriend. The creator of Glitzology, Stacy, says this is named for her boyfriend, which I think is really cute. This is blue and silver holographic hex glitter, silver squares, dark blue hexes, and silver holo micro glitter. As with As You Wish it's absolutely packed with glitter, so I found it easier to dab it on rather than apply it normally. This is one coat over Nails Inc Baker Street.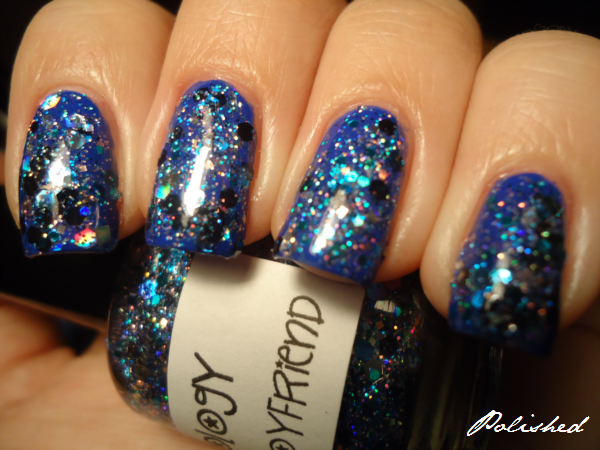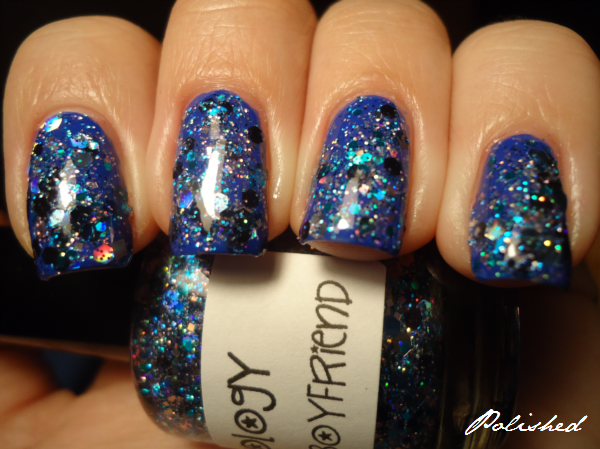 Finally I have Skeleton Key. I believe it's inspired by the movie Beetlejuice, which I haven't seen. I absolutely love this one, I think it's my favourite of the three. It has matte black and white glitter (instant WIN) and two shades of purple glitter, all of various shapes and sizes. It contains bar glitter so if don't like that I'd steer clear; I personally love bar glitter! Again this polish is crammed with glitter so you have to be a little careful applying it. I layered one coat over Rimmel Grey Matter; as you can probably tell, I did a slightly thicker coat on my middle finger.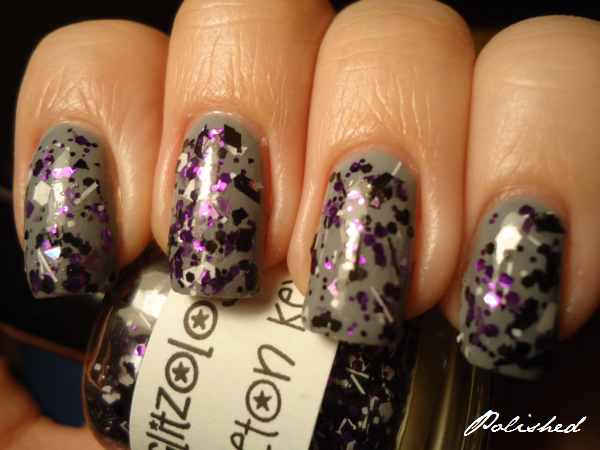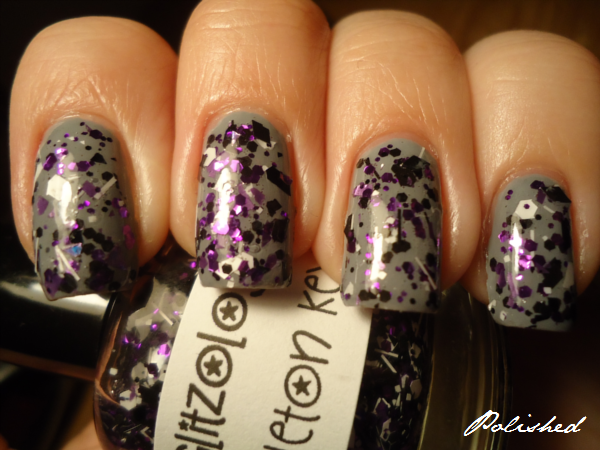 As a general note about all three polishes, they gobble up top coat so I did two generous coats of Poshe to make everything smooth. I'm happy to report I didn't experience any problems with curling glitters (hurrah!). Thanks for reading and pop back tomorrow for part two! :)