Good evening! Today I have one of OPI's new Liquid Sand effect polishes to show you, Stay the Night. I ordered this and Can't Let Go online before Christmas but they only arrived on Friday...and, fair warning, I am about to rant about why.
I ordered from Nail Polish Direct and my previous experiences with them have been very good, but there is no way in H-E double hockey sticks I'm ordering from them again. When my order hadn't arrived after two weeks I emailed them twice to ask where it was and received no reply either time. Like I said, it finally arrived on Friday with no word, just as I was planning to see if I could get my money back through PayPal. Their Facebook page, it turns out, is full of stories similar to mine - although I'm one of the lucky ones because my order did eventually turn up. So basically...order from them at your own risk.
An-y-way. I had to put Stay the Night on immediately. It has a black base with hot pink glitter and dries to a gritty finish. I thought it would mostly just be like glitter that hasn't been top-coated, but it's definitely got something matte going on. I used two coats for the photos.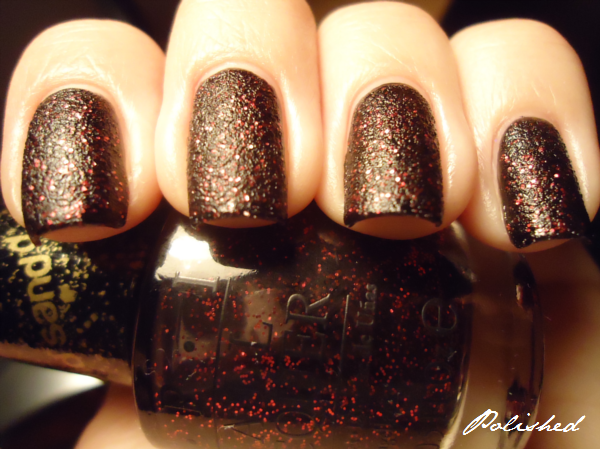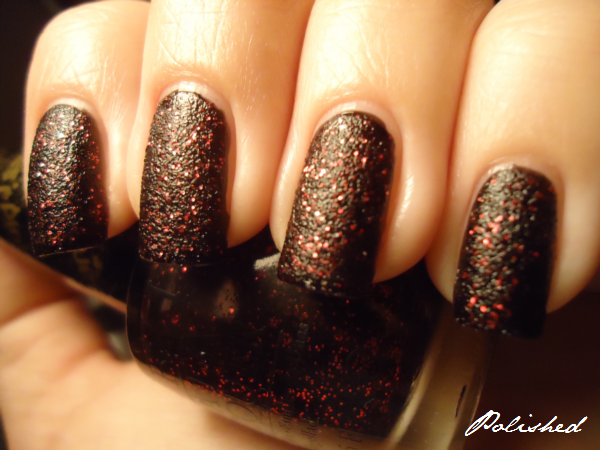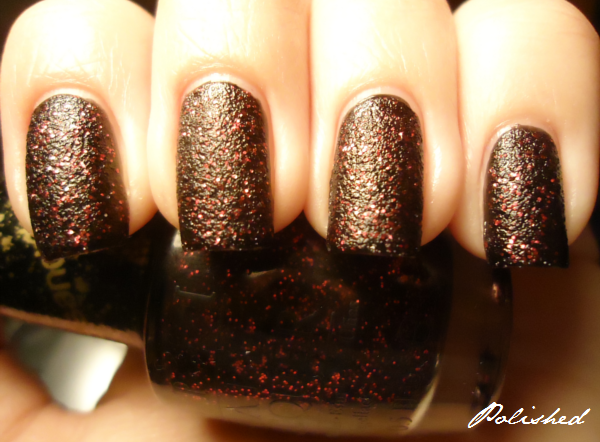 I wasn't sure what I'd think of the Liquid Sand effect but I actually really like it. I'm still wearing it and I keep running my fingers over my nails to feel the texture. It's rough but not enough so that it's going to catch on anything. My dad is usually pretty uninterested in my nails but when I showed him these he thought they were pretty cool - then suggested I sandpaper the banister with them!
Have you tried any of the OPI Liquid Sand polishes? What do you think of them?