This isn't nail polish related, but I'm so excited I have to share my news anyway. Drum roll, please...
I GOT A PET HAMSTER!
Before you ask - no, I'm not twelve years old, I'm twenty-four. The great thing about hamsters is that they make wonderful pets no matter what your age. I had a previous hamster called Roxy who died last September. She was a bit of a nutter, but completely adorable, too - it's funny how hamsters, even though they're tiny, have such distinct personalities.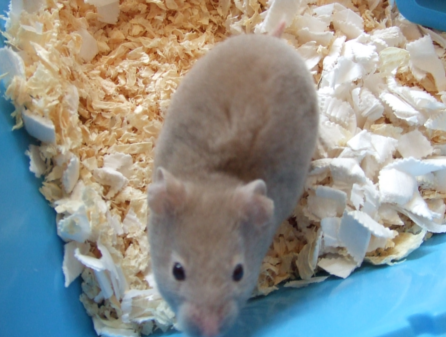 Roxy
Having had a respectable period of mourning, I decided it was time to get another pet. I toddled off to the pet shop on Saturday and immediately laid eyes on a little black and white male hamster. It was love at first sight (at least on my end), so he came home with me. So without further ado, may I present Claude to you: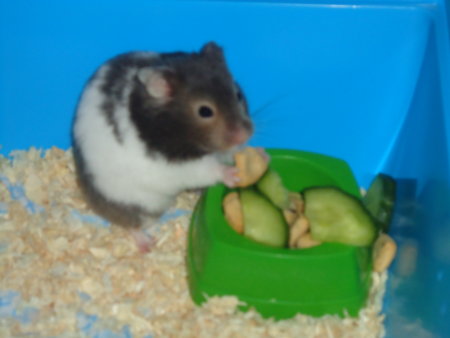 Claude
Isn't he cute?! I had such trouble persuading him to stay still long enough for me to take photos. His colouring in the first picture (taken with flash) is a lot truer to life than the second. Claude is still a bit shy and unsure of me at the moment, but he's getting a lot bolder. He wouldn't take food from me on Saturday - now he'll quite happily eat from my hand and let me stroke him.
Claude, I think this is the beginning of a beautiful friendship...