This collection came out almost exactly two years ago, but this was before I had even heard of Nubar. It's just not that widely available in the UK, which is a pity as they do some amazing colours. (The ones I do have are from
BeautyBay
, which has a pretty good selection.) Anyway, I recently purchased two of the colours from the Prism Collection, which I thought I'd show you today.
First up is Absolute, a light blue scattered holographic. I've heard some people have found it a bit sheer, but for me it was opaque in two coats. It dried surprisingly shiny although I did use a top coat for these photos. The first shows it under natural light, the second in artifical light, which really shows off the holographic effect. I don't have any photos of it in the sun because, well, there wasn't any. :(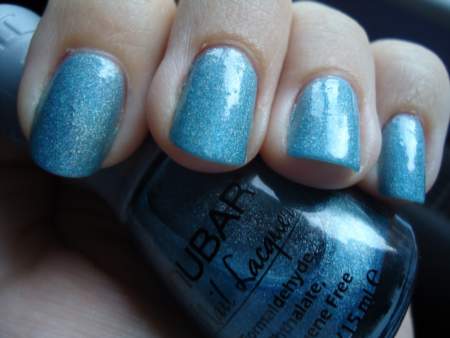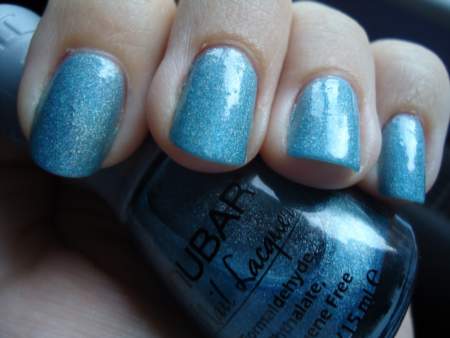 The second one I have is Gem, which is a grey/taupe holographic. In some lights it almost looks a dusky pink. It's really interesting - I don't have any other holographic polishes this shade.
I found the formula of Gem very different to Absolute. While Absolute dried with a smooth finish, Gem was much rougher. I used two layers of top coat and it still looks kind of gritty. It makes it look like it bubbled, which it didn't. You can see what I mean better here: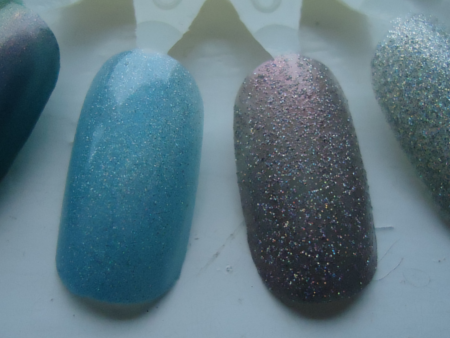 See? Gem dries with a much rougher finish. I think the holographic particles are chunkier than in Absolute. Still, it does have the advantage of making the holographic effect more pronounced. The grittiness really bothers me for some reason, but I'm still glad I have both these colours in my collection.