I've just come back from a week's holiday in Greece, so I haven't been blogging. I had such a good time, I didn't want to come home! But return I did, and it's just as well because last night I saw Death Cab for Cutie, one of my favourite bands, live in London. I saw them live earlier this year too, but I couldn't resist the opportunity to see them again. I wanted to do something special to celebrate, so I decided to decorate my nails with the design of their latest album cover, Codes & Keys.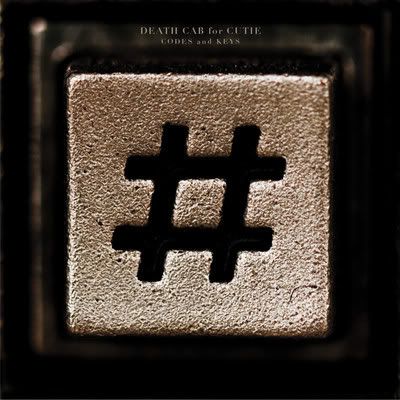 Fortunately, as you can see it's a very easy design to replicate. I started with a base coat and then did two coats of Nails Inc Cadogan Square, which is a soft camel shade. It's really pretty and was the closest match I could find to the colour on the album cover. I then used Models Own Nail Art Pen in black to freehand the hashtags on my thumbs and ring fingers, and sealed with a top coat.
I applied the top coat before the black was entirely dry so it smudged a bit on my thumb, but apart from that I'm pleased with how it turned out. My brother (who I went to the concert with) was rather derisive and said no one would notice it, but that's not really the point, is it?